The Fairy Pool (Shenxian Chi, also known as Goddess Lake or The Pools of Immortals), is one of Jiuzhaigou's most popular attractions. Fairy Pool called Nen'en Sangcuo in Tibetan which translates to "a place where fairies bathe" and offers numerous sights of scenic beauty.
Consisting of over 2,000 alpine lakes and pools of various forms, the Fairy Pool Area is located in Fairy Pool National Forest Park, Dalu Village, Jiuzhaigou County. With an altitude of over 2000 meteres above sea level, it is 50 km from Jiuzhaigou Valley. It is a mini version of Huanglong. Not as popular as Jiuzhaigou or Huanglong and therefore less crowded. The area holds no more than 2,000 people per day ensuring that tourists can enjoy the most appealing sceneries and the best services.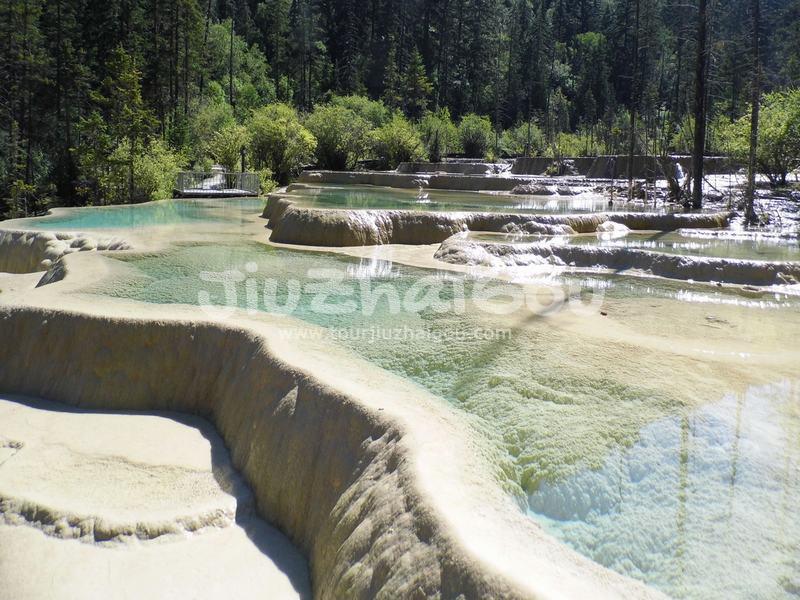 Some of the highlights of the Fairy Pool Scenic Area include the Golden and Silver Beach, the Double-Dragon Pool, the Divine Frog Sea, the Blue Dragon Sea, the Kermes Brook and the travertine waterfalls. Travellers will also discover some of the country's best preserved virgin forests as well as a dense area of arrow bamboo. If lucky, visitors will also be able to sight plenty of rare wildlife such as the resident pandas, Tibetan antelopes and golden monkeys.
The Fairy Pools are celebrated for the three huge colorful pools and a group of small stone dams. The colors of the dams are white and pale yellow. The calcified stones in the water resemble agates, coral, and pearls. The three pools are known as the Big Lake, the Green Sea, and the Big Sea, each covering an area of about 6,667 square meters. The Rippling Golden Stream features stone dams, colorful pools, travertine streams, and waterfalls.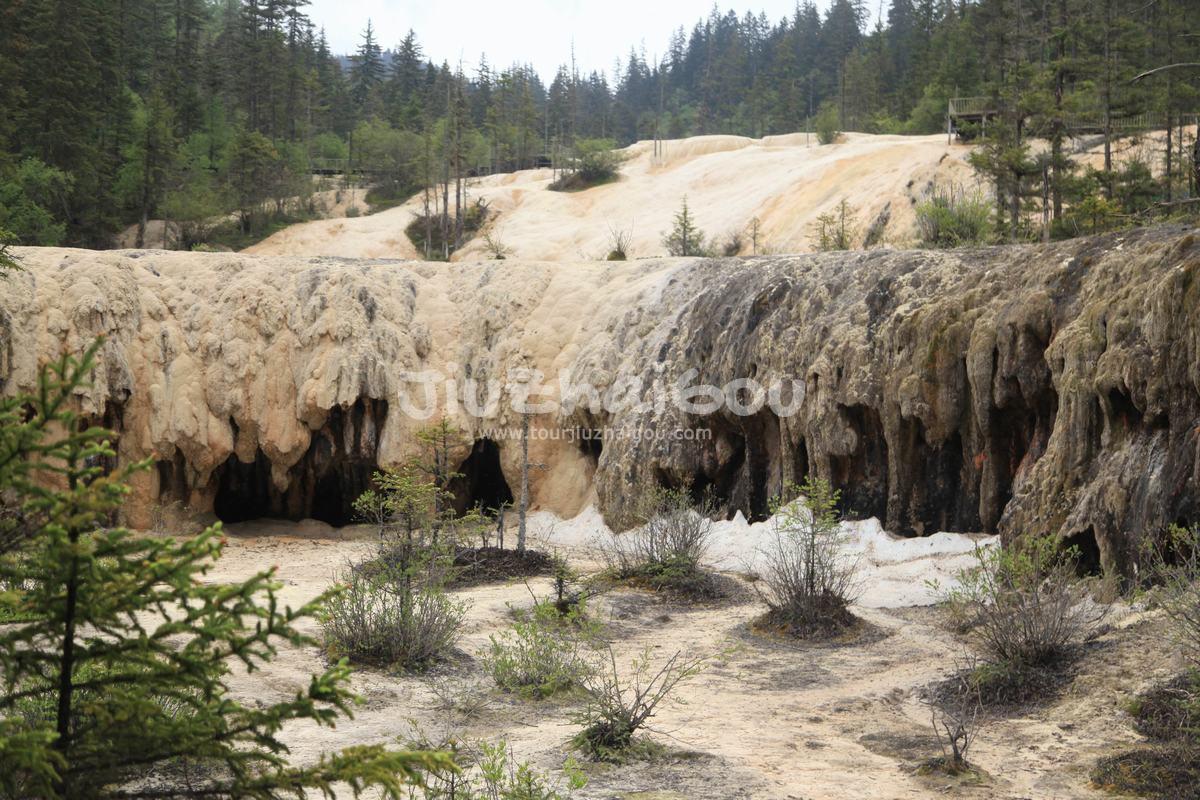 Tianbao Museum can be found in the area. Another historical and cultural attraction is the Horse's Passage, where Songtsen Gampo -- (617–650) founder of the Kingdom of Tibet in ancient China - - and his troops once passed. Some inns and tents have been built in the willow forests along this historic path for use by tourists. Activities including horse races, barbecues, bonfires, and folk performances given by Tibetan artists are held here. In Tianbao Museum, tourists can see the local lumbermen's cottages and tools. Visitors can plant or adopt trees to contribute to the environmental protection of this scenic area.
Fairy Pond Scenic Area makes for a great day trip from Jiuzhaigou. If you are only in the area for a few days, we suggest you spend two days in Jiuzhaigou National Park and another day at the Huanglong National Park. But if you have another free day, Fairy Pond is very much worth your time.